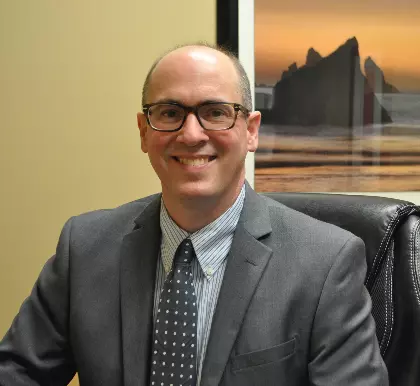 Dr. Christopher C. Mascetta, DC, CCSP
Dr. Christopher C. Mascetta is a Board Certified Chiropractic Sports Physician who has been in practice since 1997. He has owned and operated his own private practice, Ridgefield Chiropractic & Wellness Center, L.L.C since 2000.
Ridgefield Chiropractic & Wellness Center, LLC is an integrated chiropractic center which utilizes Chiropractic Care, Physical Therapy Modalities, Physical Rehabilitation, Computerized Gait Analysis, Custom Orthotic Therapy, Acupuncture, Naturopathic Medicine and Massage Therapy to ensure that his patients receive the care and relief that they deserve.
Dr. Mascetta received his Bachelor of Science Degree in Health Science from the State University of New York at Cortland. He then received his Doctorate of Chiropractic Degree from Parker College of Chiropractic in Dallas, Texas.  Dr. Mascetta is enrolled with the Carrick Institute of Graduate Studies where he is working toward a board certification in Chiropractic Neurology with the American Board of Chiropractic Neurology.
Dr. Mascetta is a Board Certified Chiropractic Sports Physician through the American Chiropractic Board of Sports Physicians. Dr. Mascetta has specialized training in the evaluation and treatment of sports related injuries, conditions, and physical fitness.
He has a firm understanding of the function of the body during movement from high-level athletics to everyday activities.  He can help optimize athletic performance by applying an advanced understanding of musculoskeletal function and performance enhancement.  In his practice, individualized care is offered that extends beyond spinal adjustments to include direct treatment of muscles, joints, and connective tissues.
His goals as a sports chiropractor are to provide faster recovery from injury, getting athletes back to play sooner, provide accessibility to a wider range of treatment options, provide expertise in high performance athletics and preventative strategies, guidance in sports nutrition, provide preventative exercise, and to integrate treatment with their training and sport of choice.
Dr. Mascetta's practice though is not only limited to athletes. He works with many different patients of all ages, activity levels and conditions.
For Dr. Mascetta's patients who choose not to participate in athletics, they experience the same level of benefits customized to their individual needs.  His advanced training will allow for faster evaluation of injury or source of pain, which allows for reduced treatment duration, lessening the number of visits needed for care.  He will also provide corrective exercises and instruction on proper ergonomics to help reduce the risk of injuries, while enhancing recovery of current conditions.
He has a special interest in the prevention of injury and disease through proper nutrition, exercise and ergonomics. He combines his chiropractic care with very specific soft tissue work, combined with low level cold laser therapy, physiotherapeutic modalities, physical rehabilitation, nutritional therapy and ergonomic training to treat many difficult cases. Dr. Mascetta works very closely with the medical community to further assure the highest quality of care.
As stated earlier, Dr. Mascetta works with many different athletes, at all ages and levels. But as a former motocross rider, he has a very strong interest in providing care for the Motocross Community.  He provides mobile chiropractic care services to motocross riders at all levels. In 2007 he started a new practice called MotoCare Chiropractic and began providing chiropractic care at the local amateur motocross events where he himself used to race.
Today, Dr. Mascetta continues to provide mobile chiropractic care and continues to work with many of the best riders in the world. He has provides care at the national level working with riders competing in the Monster Energy Supercross and FIM World Championship, Lucas Oil Outdoor Pro Motocross and Amsoil Pro Arenacross, Professional Championship Series.
Dr. Mascetta has been featured in the following publications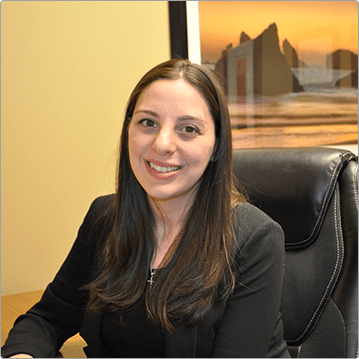 Dr. Stephanie DeSousa, ND
Naturopathic Physician
Dr. Stephanie Sousa Cardoso is a licensed naturopathic physician. As a graduate of the University Of Bridgeport College Of Naturopathic Medicine, one of the six nationally accredited naturopathic medical schools in the country.  She also has additional training from the Canadian Academy of Homeopathy, she was trained to prevent, diagnose, treat and manage acute and chronic conditions.
In addition, she completed her undergraduate studies at Western Connecticut State University and graduated with a Bachelor's Degree in Health Promotion Studies with a concentration in Wellness Management. She is a member of the Connecticut Association of Naturopathic Physicians.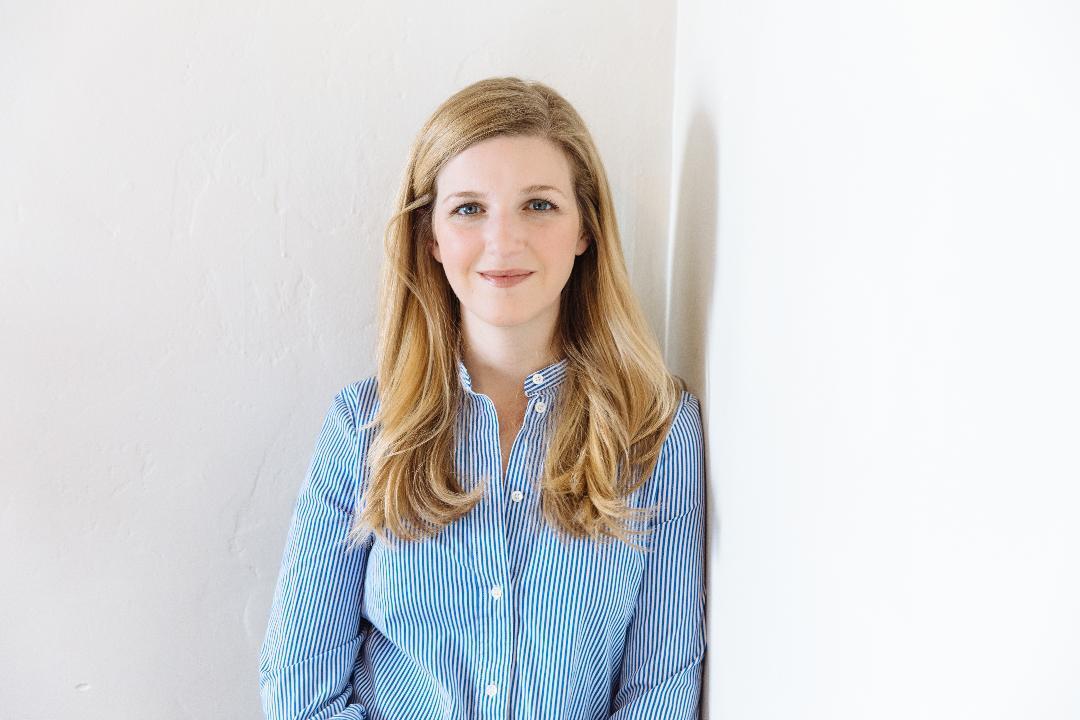 Marilyn Jackson L.Ac,
Acupuncturist and Clinical Herbalist
Marilyn Jackson, L.Ac., Dipl.OM is a board-certified acupuncturist and clinical herbalist, based in Connecticut. She opened her private practice in Los Angeles in 2018 with a mission to help people with the power of Traditional Chinese Medicine (TCM).
Marilyn completed an intensive 4-year Master's training program at Emperor's College in Southern California that combined TCM and western biomedicine. The program required hundreds of hands-on clinical hours treating patients, including rotations at the Roy and Patricia Family Cancer Center at Providence Saint Joseph Medical Center in Burbank working with patients undergoing cancer treatment.
Early on in her graduate education, Marilyn knew she wanted to focus on women's healthcare once she saw how powerful an effect TCM had on common female ailments like symptoms of PMS, irregular cycles, fertility, and symptoms associated with menopause. She studied under women's health specialists in her clinical rotations, treating a variety of complex conditions. Once in private practice, Marilyn is grateful to have worked alongside some of the top women's health experts and acupuncturists in Los Angeles.
In 2020 when the world changed, Marilyn started working with patients remotely, learning that the benefits of TCM could be achieved successfully outside of the traditional office setting. She moved to Connecticut with her family where she now treats patients locally and continues to offer remote options to patients everywhere.
She is offering free 15 minute consultations to new patients interested in acupuncture. You can learn more about Marilyn and her offerings here: https://www.marilynjackson.co/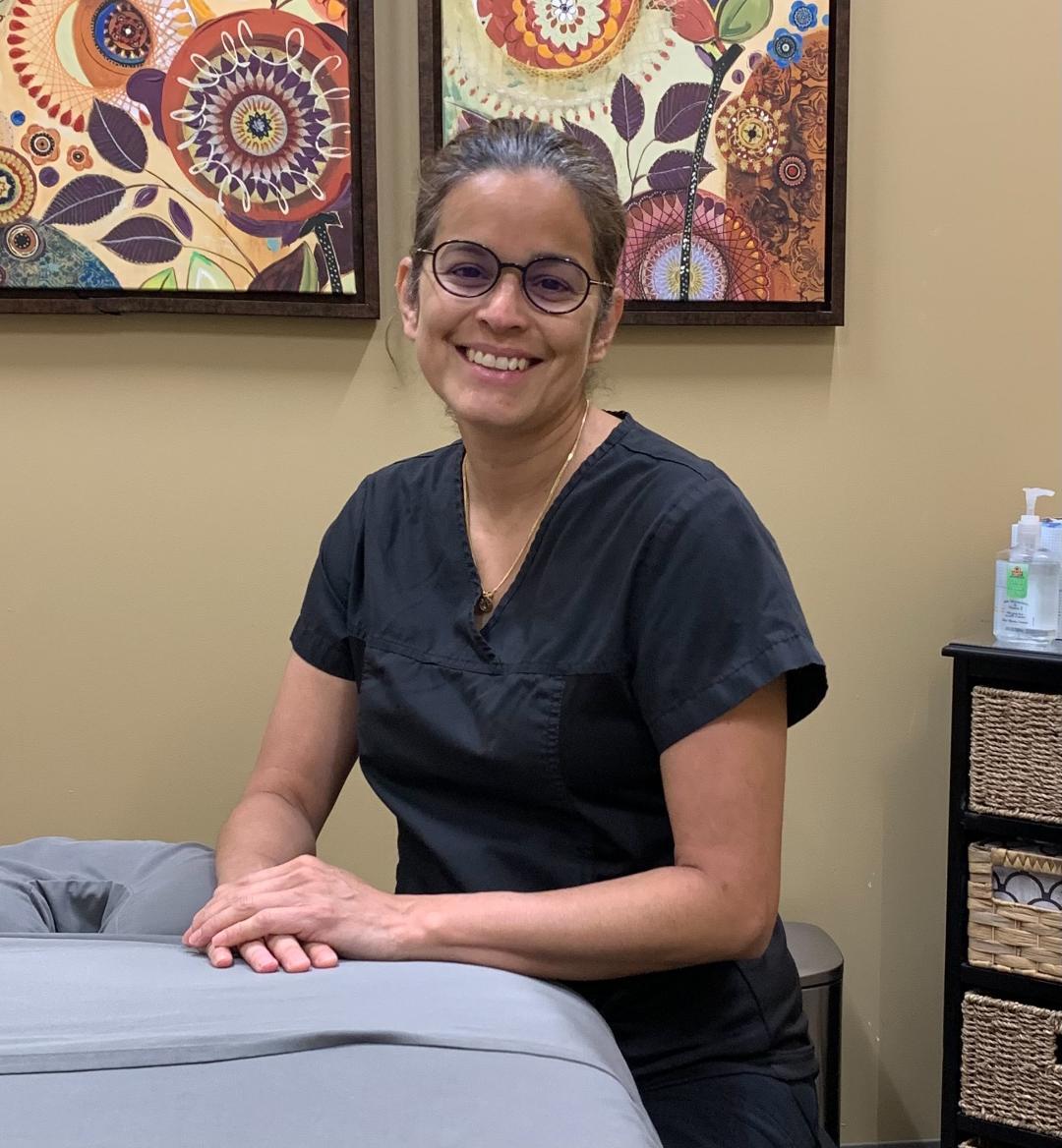 Lucy Peralta-Hayes
MMP, LMT, CEIM
Lucy Peralta-Hayes is a graduate of Finger Lakes School of Massage in Mt. Kisco, NY. During her time at the Finger Lakes School, she was trained in multiple modalities. Swedish, Connective tissue, Trigger Point Therapy, Medical, Sports, and Pregnancy massage techniques.
Lucy has worked as a Medical Massage Practitioner at Carlson Physical Therapy, supporting clients through their rehab, and working alongside the Physical Therapists on staff. She also worked alongside Physical Therapist who are trained in Shroth Method(a scoliosis method to help those with curvature of the spine) at CT Scoliosis and Spine Rehab, LLC.
She has also worked with and alongside Acupuncturists and Chiropractors to continue the support and rehab of their clients. Lucy facilitates support and rehab for all from Scoliosis, injury and sports rehab and even relaxation when needed.
Lucy is certified in KinseoTaping, Contemporary Cupping methods, Cranial Sacral, Level 1 and Lymphatic Drainage of the Lower Quadrant.
For more information, or to schedule an appointment with Lucy, visit her website at embodiedspirit.massagetherapy.com, or you can email her at LucyLmtMmp@gmail.com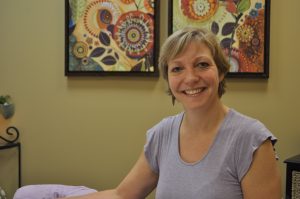 Elizabeth Tilly, LMT has been a practicing Licensed Massage Therapist since 1991.  She is a graduate of the Connecticut Center for Massage Therapy and an active member of the American Massage Therapy Association.  Elizabeth incorporates many styles of massage therapy and bodywork in her practice which include:
Medical Massage – a style which is useful for rehabilitation of injuries and specific medical concerns
Swedish Massage – a lighter, relaxing style of massage
Deep Tissue Massage – a style that uses deeper pressure and more aggressive techniques It is good for athletes and people with chronic muscular tension.
Foot Reflexology – a method of working on the feet that has a direct impact on the entire body. By stimulating reflex points on the feet the bodies organs and systems are worked to release toxins.
Myofacial techniques – to help realign the bodies natural postural patterns and to help with conditions such as; frozen shoulder and planter fasciatis
Energy Therapies – utilizing techniques such as; Reiki to help calm the bodies nervous system and rebalance their energy thru gentle touch and holding technique