Do you know that putting strain on your hand or wrist which causes that feeling of numbness or tingling may lead to something serious?
The first clinical practice about this hand nerve weakness diagnosis was in 1854 when most patients presented themselves with motor and sensory complaints in the median nerve distribution of their hands. Then, in 1938, 'Carpal Tunnel Syndrome (CTS)' was the term coined by Moersch.
Today, the prevalence of CTS in general population reports ranges from 1% to 10%.
What is 'Carpal Tunnel Syndrome or CTS'
Carpal Tunnel Syndrome (CTS), also known as median nerve compression, is a condition that causes numbness, tingling, and weakness in your hand.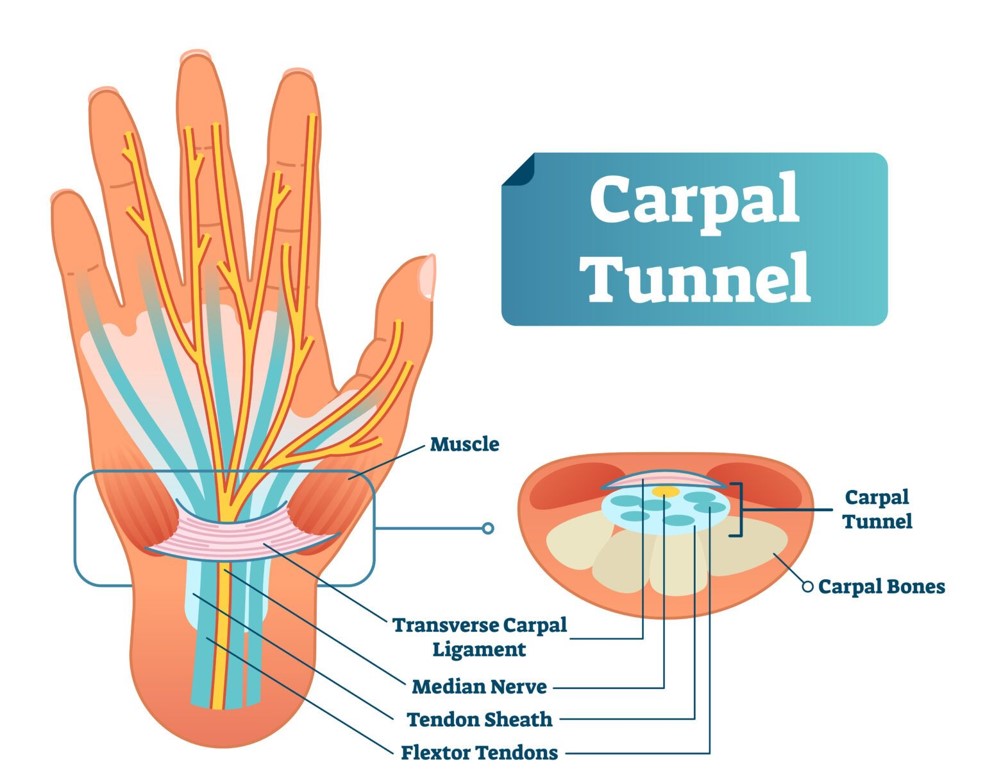 It happens when a person puts pressure on his median nerve, which runs the length of the arm and then goes through a passage in the wrist called the carpal tunnel, and ends in the hand. Because the median controls the movement and feeling of his thumb and fingers except not typically the pinky finger.
The most common causes of CTS are the burning sensation, tingling, or itching numbness in your hand, weakening feeling when you hold objects, the shock-like sense that moves into your fingers, or that tingling discomfort that moves up to your arm.
One example is when you wake up in the morning and suddenly you feel that numbness and tingling on your shoulder down to your hand. During the day, these symptoms might flare up and distract you from doing your usual activities and routine. In the early times, shaking your hands may ease that sensation, but in some cases, the numbness may not subside or go away.
CTS Risk Factors, Treatment, and Prevention
According to studies, CTS is mostly seen in women. As women have smaller carpal tunnels than men, so they are three times more likely to get it. Also, there are much higher risks for a family member with carpal tunnels, the nature of your job, and often if you experience a fracture or dislocated wrist.
Some diagnoses and test procedures are available like tapping the palm side of your wrist called the Tinel Sign test, or fully flexing the wrist with your arms extended. For doctors to examine your bones and tissues more, imaging tests such as X-rays, ultrasounds, and MRI exams are applicable. Also, electromyogram or nerve conduction studies are the next steps to further examine this condition.
CTS treatment will depend on your symptoms, condition, and progress. With that, you might need to change your lifestyle, exercise more often, immobilization, anti-inflammatory drugs or steroid medication, or have surgery. 
Other than that, you may start to keep your wrists straight at all times, use a splint or brace, keep your hands warm, put your hands or wrist in proper position while you work, and take breaks whenever possible.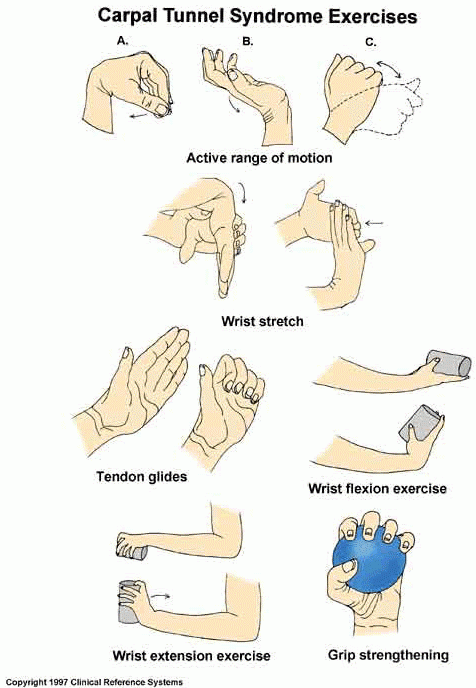 Ctto: https://pin.it/65IaNbL
Therefore, the early treatments for Carpal Tunnel Syndrome are highly recommended with physical therapy, and a change of lifestyle can help to significant long-term improvement and eliminate its symptoms. While untreated CTS can lead to permanent nerve damage, disability, and loss of hand function.
We are here for you if you need help with CTS – we are just a phone call away.